Podcast: Play in new window | Download
The Turning Cart Wheels Podcast:
Episode 007: Why Can't We Be Friends?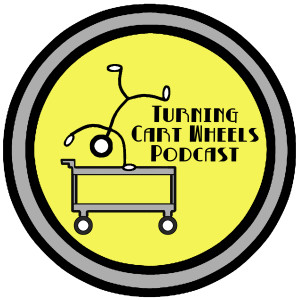 Hey Hey Hey It's a new episode and it's my Birthday?! I hope you are having some fun today! This week I discuss some interpersonal relationship related topics such as a discussion about our friends.
In this Solo Format Show I discuss:
Airplane Mode: Discovering I was accidentally creating a toxic situation
Listing some characteristics of great friendships.
This week's Show is brought to you by Ben Kruger and Lost No Longer Productions you can find his work:
On Instagram: https://www.instagram.com/benkruger1978/
On Facebook: https://www.facebook.com/Lost-No-Longer-Productions-280084185347437
On Twitter: https://twitter.com/realbenkruger
On YouTube: https://www.youtube.com/user/RussellPrestol
also
THE GRAWLIX PODCAST: http://grawlixpodcast.com
Resources:
http://www.lifehack.org/articles/communication/10-ways-better-friend.html
http://tinybuddha.com/blog/25-ways-to-be-a-true-friend/
http://www.realsimple.com/work-life/life-strategies/inspiration-motivation/be-good-friend
http://www.wikihow.com/Be-a-Good-Friend
Read more at http://www.cartwheelspodcast.com